50th anniversary of the company: Garant Maschinenhandel celebrates under the motto "Gemeinsam mit Gemeinsinn"
In the framework of the 50th anniversary, GARANT organized an anniversary weekend on September 1st and 3rd, which was under the motto "Gemeinsam mit Gemeinsinn". The motto can be translated as "Together with a sense of community" or "United by a common purpose".
On September 1st, the entire team of GARANT committed themselves to regional nature conservation. More than 200 dedicated employees participated in four different actions in favor of regional nature conservation. Trees were planted, nest boxes built, a high moor maintained and a scattered fruit lawn created. "Under the motto "Gemeinsam mit Gemeinsinn" GARANT had a clear goal: to do good for the region and at the same time strengthen the team spirit. This impressive commitment underscores the sustainable awareness of GARANT and the deep connection to the region," says Managing Director Joachim Lintemeier. Managing Director Torsten Berding adds: "The cooperation with the regional partners on each of the four actions has also been a win-win for all involved."
More about the actions
Action I: We plant 500 trees
In collaboration with the Landscape Association of Westphalia-Lippe (LWL) and forester Mechthild Gretzmann, GARANT has identified a piece of forest that is in urgent need of help. On the day of the action, 250 stalk oaks and 250 douglasia were planted, and a wise and a horde gate was built. A total of about 70 people were on assignment.
Action II: Nest boxes for the region
With the support of the Arbeitsgemeinschaft für Naturschutz Tecklenburger Land e.V. (ANTL), a total of 300 nest boxes for tit birds, bats and stare have been built. Three teams of about 30 people were here in the assignment.
Action III: Down into the moor
Around 80 employees removed birch and rotten trees from the Recker Moor and transported them away in order to protect this unique habitat. This work was particularly strenuous and required a lot of effort from the staff. But the colleagues did a lot and were proud of their work afterwards.
Action IV: A scattered fruit lawn for the region
In the immediate vicinity of GARANT a scattered fruit grass with old apple varieties was created in the frame of the Münsterland park landscape. Approximately 30 people planted 30 apple trees to preserve the regional diversity. This action was carried out in cooperation with the city of Lengerich and ANTL e.V.
The action day ended with a festive anniversary celebration in the GARANT technology center. With cold drinks, regional food, and the live "Ich & Du" strip, the day sounded out.
Insights behind the link at Family & Friends Day
The anniversary weekend continued on Sunday, 3rd September from 11 a.m. to 3 p.m. GARANT invited all employees together with their families and friends for Family & Friends Day at the company premises in Lengerich. Everyone there expected a varied framework program and the opportunity to have a look behind the link from GARANT. A special highlight on that day was the GARANT rally, where participants were able to learn about different areas and participate in participation actions at 10 different stations.
In the best of weather, everyone had a lot of fun. Even the youngest guests did not come too short: attractions such as a jumping castle, children's make-up and a marching band ensured good humor. Various food stalls provided for the physical well-being.

Impressions anniversary activities, celebration and family & friends day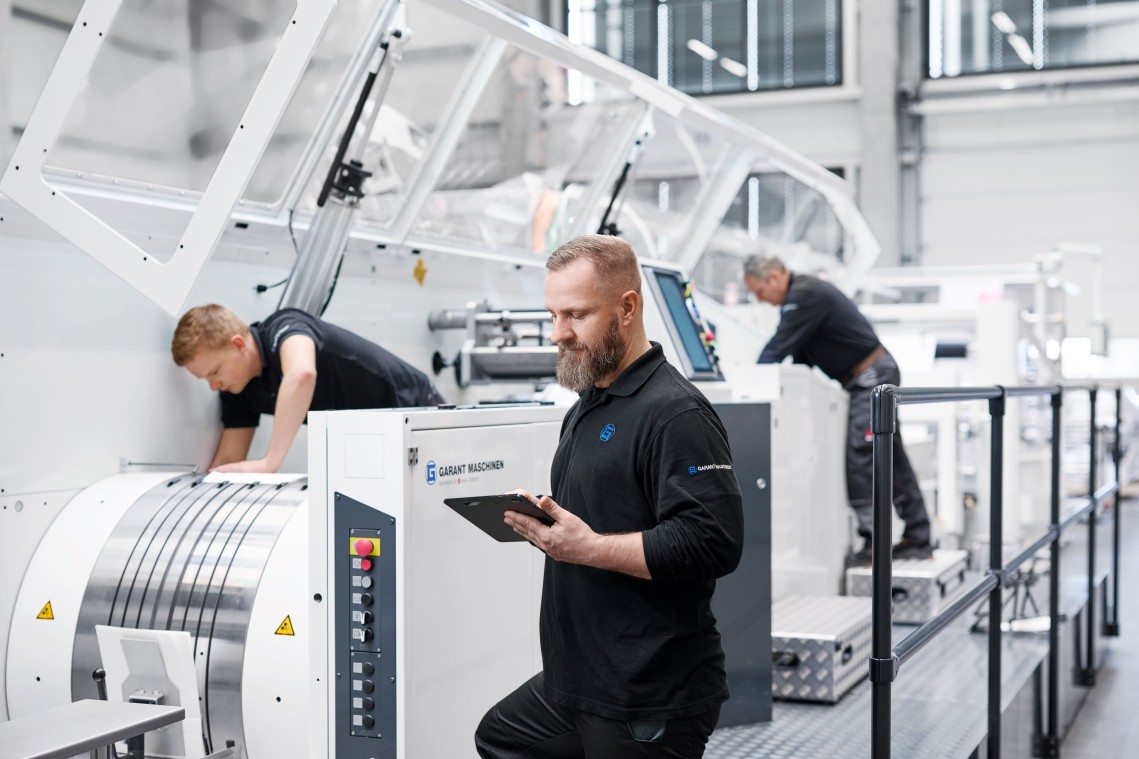 All standards met, series production approved: the development of the new EXTRA 5-FS cross-bottom bag machine from GARANT has been completed. It is available to order now.
The paper cross-bottom bag is taking over the world – again
GARANT presents the new machine generation EXTRA 5-FS – global demand is increasing enormously
Lengerich, Germany. The cross-bottom bag is becoming a competitive advantage: with the new EXTRA 5-FS, GARANT has recognized the international packaging trend and is introducing a cross-bottom bag machine that meets the needs of modern and ecological production. The EXTRA 5-FS is technically based on the TRIUMPH 5-F6, the benchmark machine for block-bottom bags since 2021. There is already high demand from the hygiene sector, especially for diaper packaging.
"The paper cross-bottom bag is being rediscovered in the industry, coupled with a surge in innovation in terms of possible applications," says Managing Director Torsten Berding. "The paper variant had long been considered a niche version, overtaken by plastic as a raw material decades ago. Accordingly, there was hardly any technological development over that period. Until now, only old machines were still in use for paper, and they are usually difficult to use in terms of efficiency and reliability." But the market and demand are changing, according to Berding: a growing number of consumers have faith in paper as a more sustainable packaging material, corporations are setting their own sustainability goals, and almost every packaging method is being put to the test. "The cross-bottom bag is as strong as ever when it comes to its filling properties, in part due to the fact that the changeover from plastic to paper in the downstream filling lines is usually not complicated," Berding continues. He says that "the global players are already showing what is possible" on the shelves of hygiene products and diapers in particular. As far as Berding is concerned, this is just the beginning: "Paper as packaging is undergoing a lot of innovation in terms of sustainability, cost-effectiveness, and also applications: new varnishes and coatings even make moisture-proof paper packaging possible."
The new EXTRA 5-FS processes paper into cross-bottom bags in the formats commonly used in the consumer sector:
- Tube width: 220–460 mm
- Bottom width: 80–190 mm
- Cut-off length: 370–770 mm​
"Bringing day-to-day production efficiency up to a modern level was particularly important for us. Compared to the former generations of machines, we have essentially been able to incorporate several decades of progress," emphasizes Design Manager Jörg Thies. Accordingly, the EXTRA 5-FS works with servo support, which shortens set-up times even with frequent format changes. Production can be fine-tuned during operation and interruptions and start-up times are things of the past. The user guidance is largely automated, which makes training and operation easier even with changing operating personnel. Thanks to the optional filling edge sealing, the full-surface PE coating can also be dispensed with, depending on the application. This enables resource-saving production with lower grammages and in compliance with the 95/5 EU standard.
The EXTRA 5-FS is also prepared for various additional devices in further processing, such as double die cutter, inline printers, fully automatic splicers, punching units, and other possibilities.
The EXTRA 5-FS is available to order now.
More information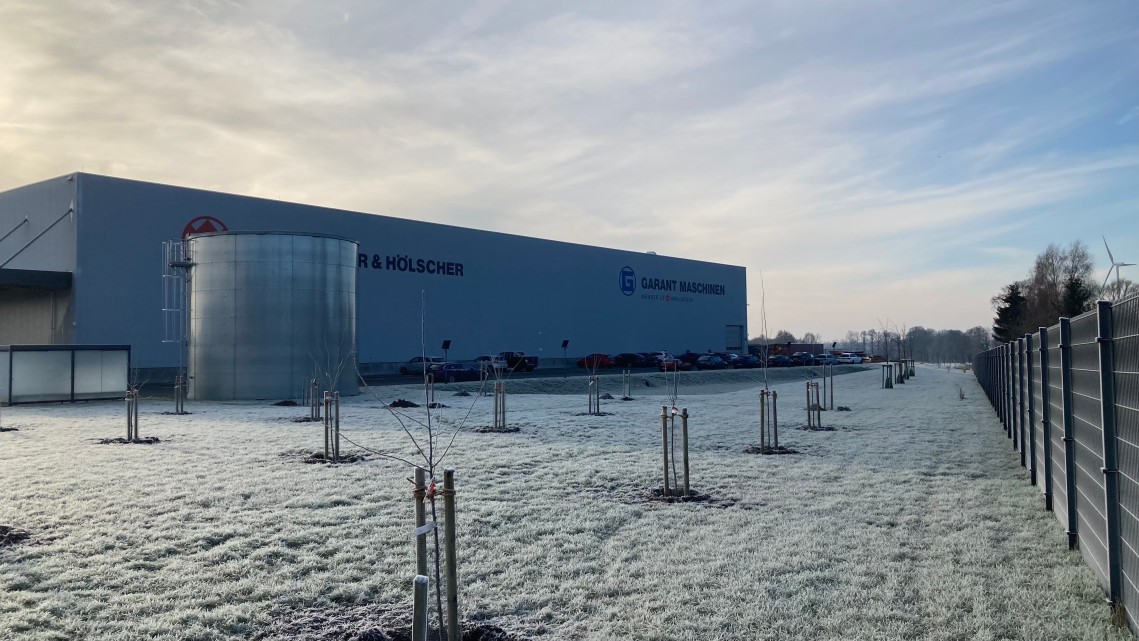 Variety-rich fruit tree meadow is created here
Fruit trees for ideas - GARANT's Sustainability Competition 2022
The fact that we at GARANT have been living the topic of sustainability for years is shown by our regular Ökoprofit recertifications since 2011. Last year, we started an ideas competition among our employees to get even more suggestions for our sustainable working environment.
The GARANT sustainability team was thrilled by the large number of ideas submitted and decided to plant a fruit tree on the company premises in Lengerich for each of the 39 ideas.
In this way, our employees not only contribute to more sustainability in our company with their ideas, but also enjoy fresh, regionally grown fruit "from their own (company) garden". Together we create a sustainable and fruitful future.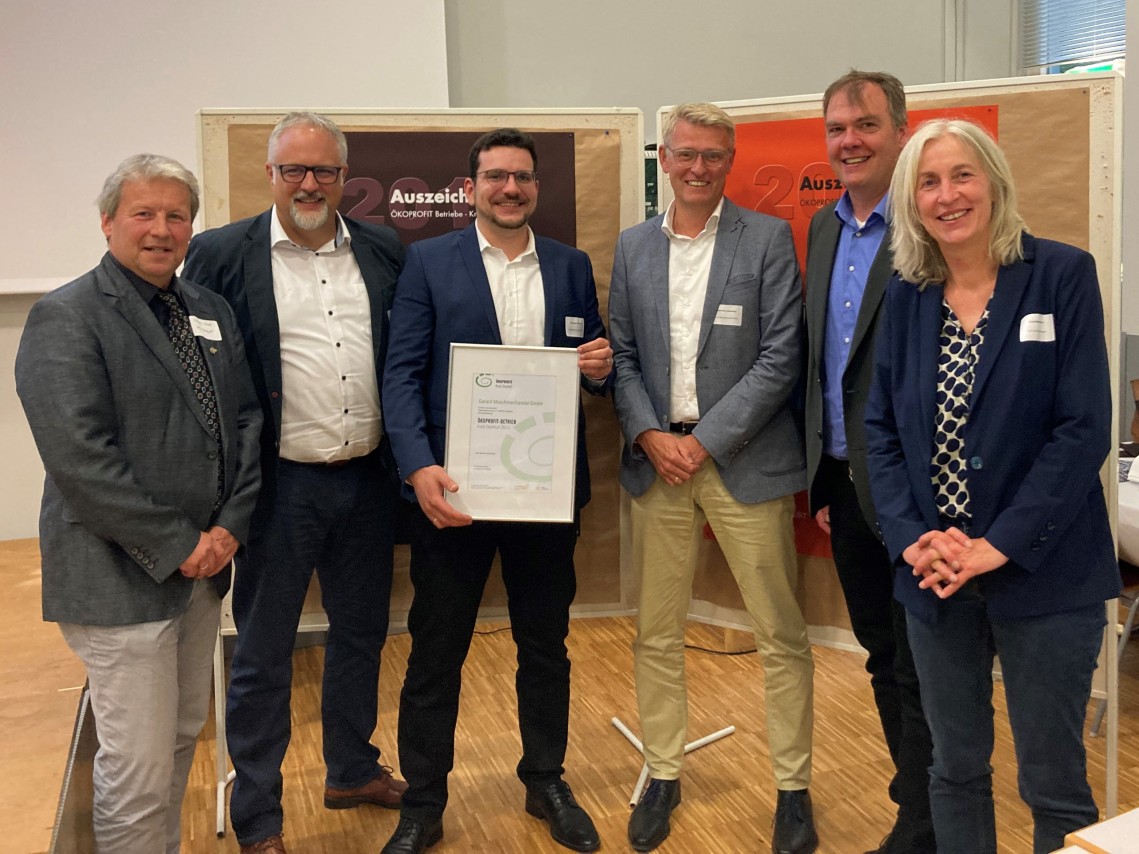 Handover of ÖKOPROFIT re-certification certificate
ASSUME ECOLOGICAL RESPONSIBILITY
For the fourth time, GARANT has been re-certified as part of the Steinfurt district's Ökoprofit project and was able to receive the coveted certificate at the beginning of June. Ökoprofit is a cooperation project between the district of Steinfurt and the local economy with the aim of reducing operating costs while at the same time conserving natural resources (e.g. water, energy) and promoting employee satisfaction.
"We are proud that we have successfully passed this certification once again. Our customers are attaching ever greater importance to sustainable and energy-efficient management, which we associate with the Ökoprofit concept," emphasizes Joachim Lintemeier, Managing Director of GARANT and a founding member of the sustainability team.
GARANT has been living up to its ecological responsibility for many years; the issue of sustainability is very important. In the modern new building in the Antrup business park, for example, the topic of efficiency was already taken into account in the planning phase. In addition, the current situation obliges the sustainability team at GARANT to think about topics such as energy self-sufficiency and sustainability with a completely new dynamic.
GARANT also assumes an ecological pioneering role through extensive measures in company health management, which benefit the employees. These range, for example, from sports and health offers to bicycle and e-bike leasing to action days such as skin screenings or other (specialist) medical offers.
"We owe the spirit and the progress in particular to our employees, because it was not least through their participation that various measures were proposed and implemented. Together we can achieve a lot," Joachim Lintemeier is convinced.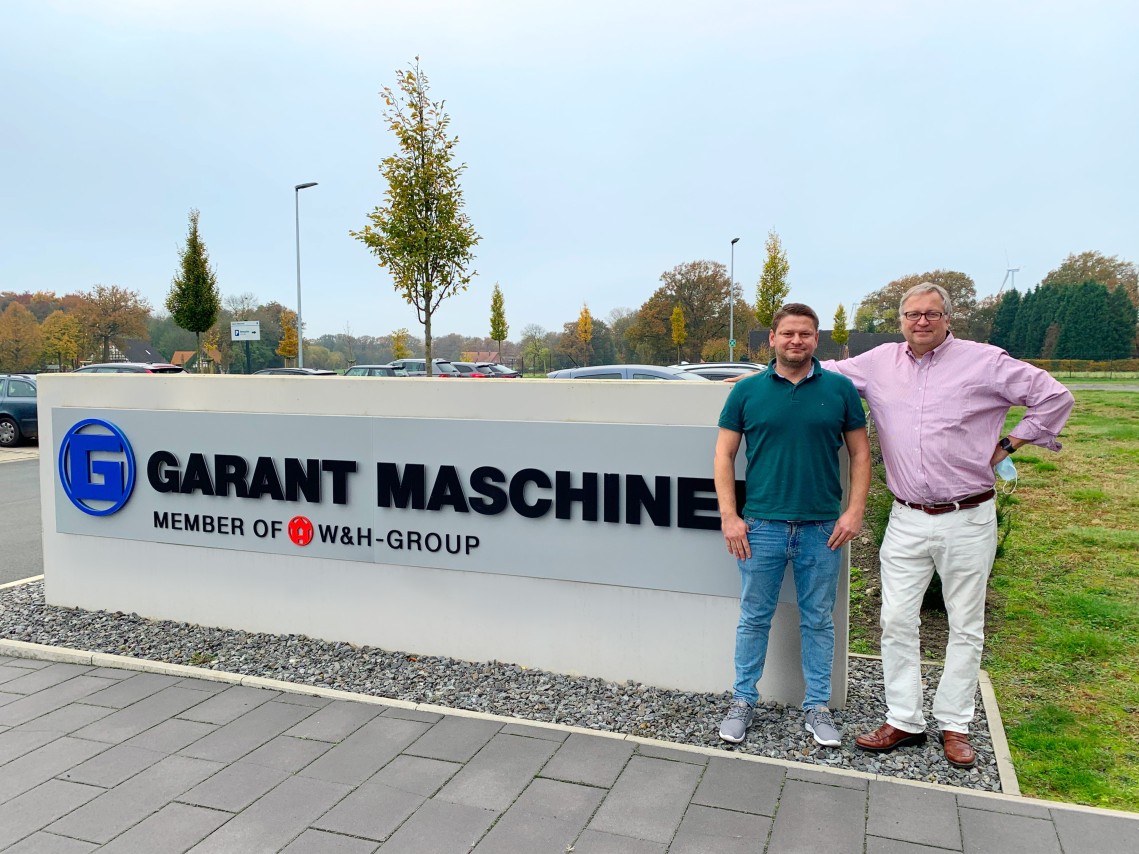 Vladimir Unruh and Mike Reinhardt, Garant's team based in Rhode Island, USA
Garant Expands Presence in North America
Vladimir Unruh to Build and Strengthen Service Structure
GARANT is expanding its presence on the North American by opening a sales and service office at W&H headquarters in Lincoln, Rhode Island, USA.
"Paper bag manufacturing is growing in North America and around the world," says Torsten Berding, Managing Director of Germany-based Garant. "We recognize the need and potential for paper as well as plastic packaging solutions. The paper side of the business is where Garant complements W&H, and we have created a local team to strengthen our support and service in the North American market."

"Vladimir Unruh, one of our most experienced service consultants, will now be based in Rhode Island and dedicated solely to the North American market. He will team up with Michael Reinhardt, a W&H veteran, who will be responsible for new Garant equipment sales in addition to his position as Product Sales Manager for W&H printing presses. The team will be supported by Peter Hoffmann, who has extensive experience in the Americas, along with Marvin Williams. Both are based in Germany," added Berding.

In his new position as Technical Service Consultant, Unruh will create a general service infrastructure, including a spare parts inventory for next day delivery. Additionally, he will be on-site at customer plants to address and respond to technical questions, resolve issues, and make recommendations for getting the most out of the Garant equipment.

Unruh has been with the W&H Group for 10 years, the first three servicing flexographic presses at customers plants around the world and the final seven working on Garant equipment, the MATADOR (flat and satchel bag machine) and TRIUMPH (square bottom bag machine). At Garant, he has been responsible for installation, commissioning, and maintenance of the machinery along with training operators.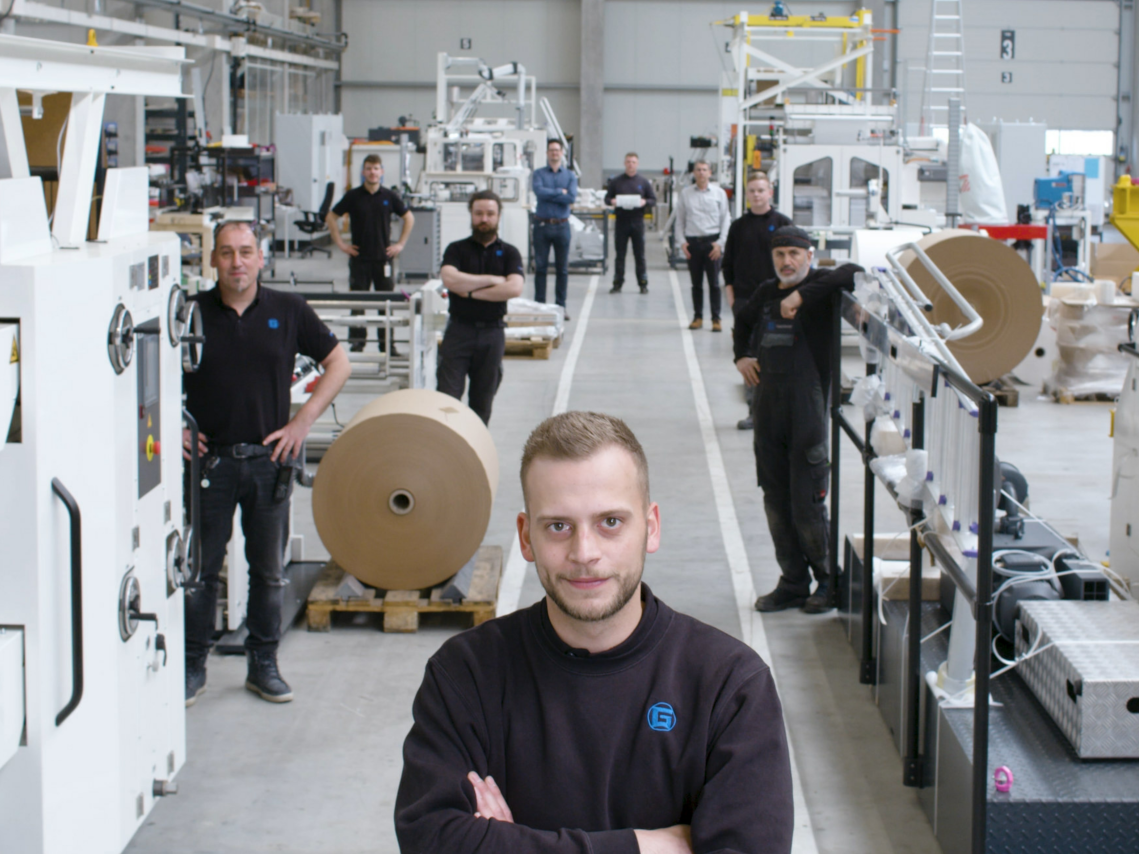 kununu Top Company 2022 Award
The employer rating portal kununu has awarded GARANT Maschinenhandel as one of the most attractive employers in Germany. We are "kununu Top Company 2022" and belong to the top 5%. Both the kununu overall score and the employee ratings are included for the award.
Are you interested in our current vacancies? Then take a look here .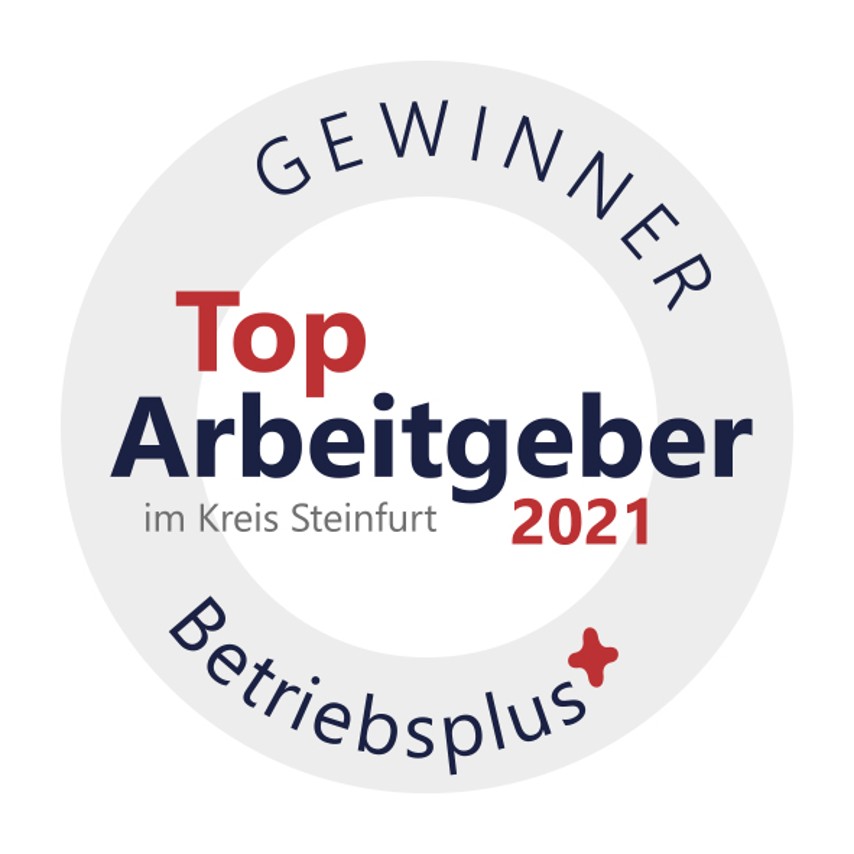 COMPANY PLUS 2021 - TOP EMPLOYER IN THE STEINFURT DISTRICT
GARANT IS PLEASED TO RECEIVE ANOTHER AWARD AS ONE OF THE "TOP EMPLOYERS IN THE STEINFURT DISTRICT 2021" IN THE CATEGORY FAMILY AWARENESS
In addition to the certifications one of the Best Employers in North Rhine-Westphalia and in the Münsterland that are already received last year, GARANT may now also count itself among the Top Employers in Steinfurt in the category family awareness in a competitive comparison.
Laudator and compatibility expert Dr. Regine Ahrens explains the company is "very health-conscious, enables the compatibility of care and work and maintains its own support fund for emergencies among employees". The topic of employee satisfaction is very important to GARANT. For this reason, the company has addressed the issues of work-life balance and enabling care for dependents through, among other things, flexible working time models and special offers for employees and their families.
GARANT is very proud to have been awarded in this important area.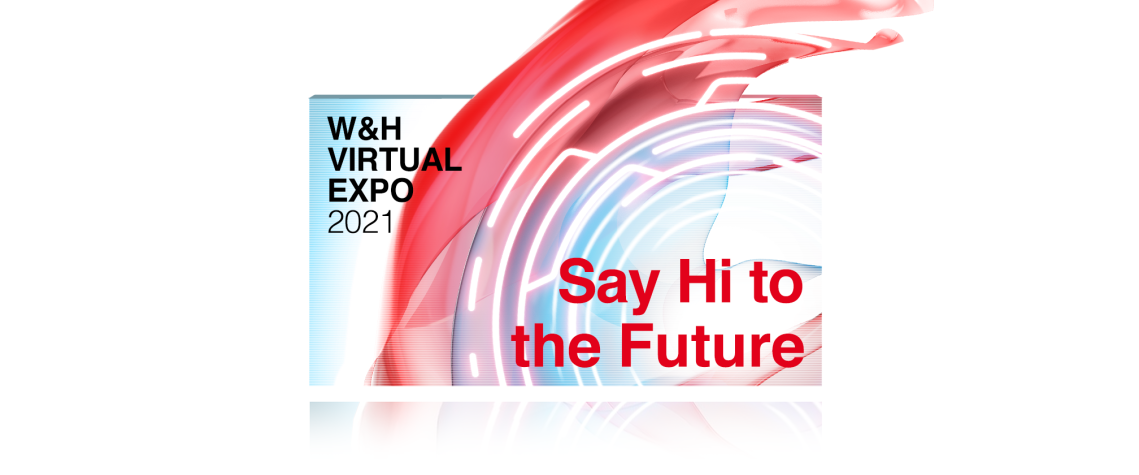 W&H VIRTUAL EXPO in June 2021
On June 22/23, 2021, W&H's second Virtual EXPO took place and there you were shown the latest technologies in extrusion, printing and packaging & converting in an exciting live event.
GARANT MASCHINEN was part of this online event and we presented some trend-setting topics in the live stream "Converting & Packaging".
MISSED A SESSION? REGISTER TO WATCH THE VIRTUAL EXPO 2021 RECORDINGS
More Information
MATADOR e.Bag - E-Commerce shipping & return mailer bag
The MATADOR e.BAG was specially developed for E-Commerce to produce paper mailer bags that meet the requirements of the market: easy opening, easy re-closing for returns and optimum properties for the shipping process. The robust construction of the MATADOR e.BAG is not only durable, but also suitable for high paper weights. Due to the modular design, our e-commerce lines can be adapted and expanded to new market requirements at any time.
MATADOR e.BAG - E-Commerce shipping & return mailer bag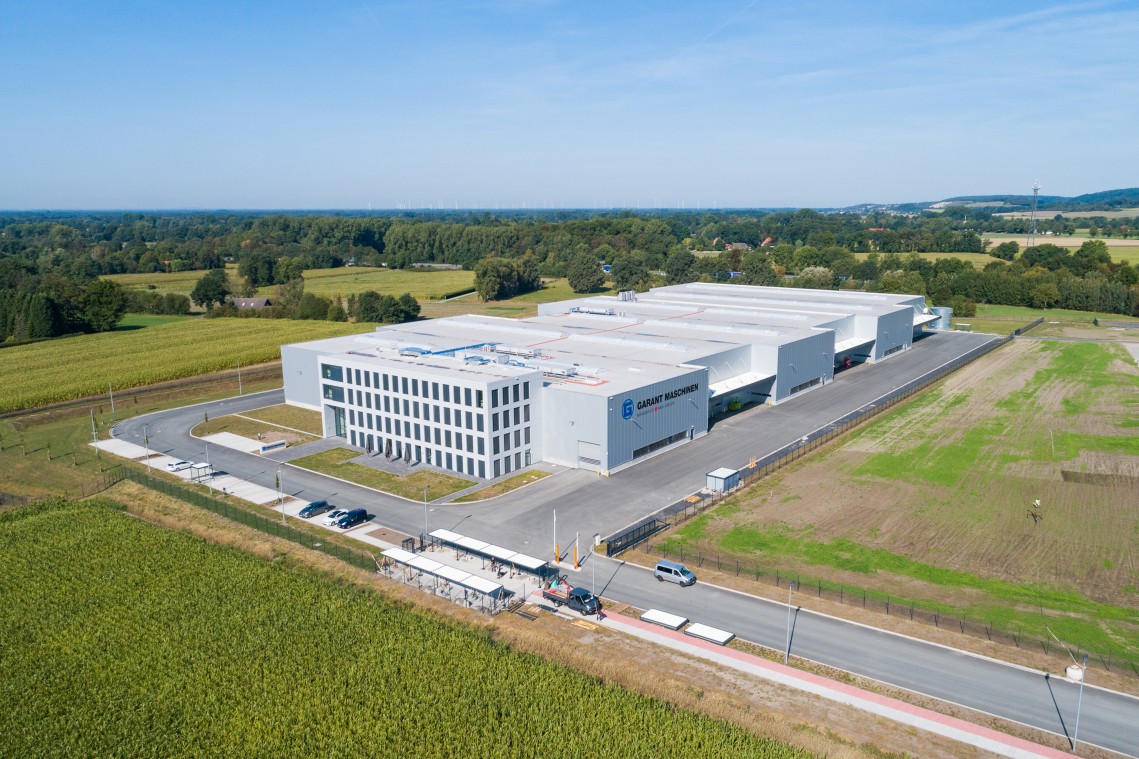 November 2019
GARANT has moved!

You will now find us at the following address:
Gewerbepark Antrup 17
49525 Lengerich
Over the past few years, GARANT has continuously managed to adapt successfully to the challenges of the market and has been on a steady growth trajectory for years. To help us make sure we can continue to offer you the best possible machines and services in future, we decided to move into a brand new building.
The new, cutting-edge building has enough space for a large number of new workstations, larger production halls for an extended product portfolio, and space for innovations in the new, modern Showroom.
We are ready to face the future.
Feel free to speak to your contact here at GARANT if you would like to look around our new premises and explore our new features.
Please note that our phone numbers have also changed. Our colleagues at the main switchboard will be happy to help:
+49 (0) 5481 8090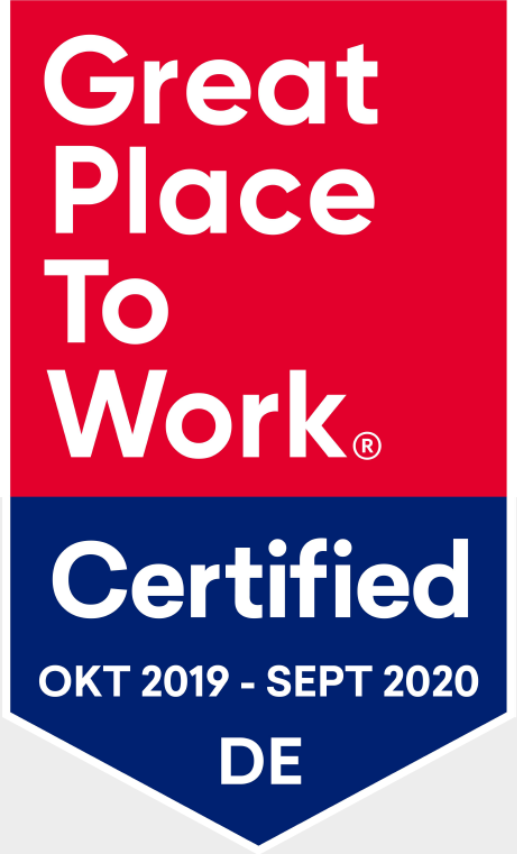 October 2019
GARANT receives GREAT PLACE TO WORK® certification
"We are extremely proud that our employees gave us a positive assessment in the anonymous employee survey," says Marion Müller, personnel officer at GARANT. "In addition, the results of the survey provide us with valuable starting points for further developing ourselves as an employer.

The "Great Place to Work® Certified" certification program of the international research and consulting institute stands for a special commitment to shaping workplace culture and is awarded according to a secure procedure. This includes independent, anonymous feedback from employees and the analysis of human resources measures and programs.
"Good employers have one thing in common," says Sebastian Diefenbach, Head of Customer Consulting at Great Place to Work®, "They are committed to credible, fair leadership and active employee development. Respect, trust and team spirit are an integral part of our corporate culture.
February 2019
GARANT is TOP employer
Focus-Business: Garant Maschinenhandel GmbH ranks among the top employers of medium-sized companies in Germany
GARANT is one of Germany's top employers for medium-sized businesses. This is the result of a study conducted by Focus-Business in cooperation with kununu.com, the employer rating portal for employees, trainees and applicants.
"We were very pleased to receive this award because we owe it exclusively to our employees," says Marion Müller, personnel officer at GARANT.
In order to identify the approximately 2,800 top medium-sized employers, Focus-Business and the market research company Media Market Insights (MMI) evaluated over 750,000 company profiles of the applicant portal Kununu.
November 2018
Our innovation of 2018
At the Pack Expo 2018 in Chicago GARANT presented the technical innovation of the year 2018 - the MATASIM. This machine will complement the successful range of MATADOR flat and satchel bag making machines.
The MATASIM is to be seen as a basic machine for new markets. It is particularly suitable for customers who are planning to produce simple flat and satchel bags or who want to use this machine for a first step into paper bag production. The main focus of the development was therefore on the principle of simplicity. Paper bags can be produced quickly and with minimal effort.
The MATASIM is characterized by its simple operation and robust construction. As for all GARANT machines, we can offer a suitable printing unit, the LINAFLEX S.
Both machines were presented at the PackExpo 2018 in Chicago.
The machine line was installed by our service technician Vojtech Vybiralik who was able to explain the various functions of the production processes to the visitors on the booth. For the first time John Vander-Putten took part in a GARANT fair. Since last year, he is working for GARANT as the local face of GARANT Sales in the USA.
The MATASIM was a great start for many good discussions. They resulted in several projects for the MATASIM and for other GARANT machines.
January 2018
50. LONGSLIT 1013 P
For us the year 2018 started with a success story. The 50. LONGSLIT 1013 P has been sold.
The LONGSLIT 1013 P now joins the series of successful machines.
The robust construction and the simple operation are the convincing points, which make the LONGSLIT 1013 P popular for our customers.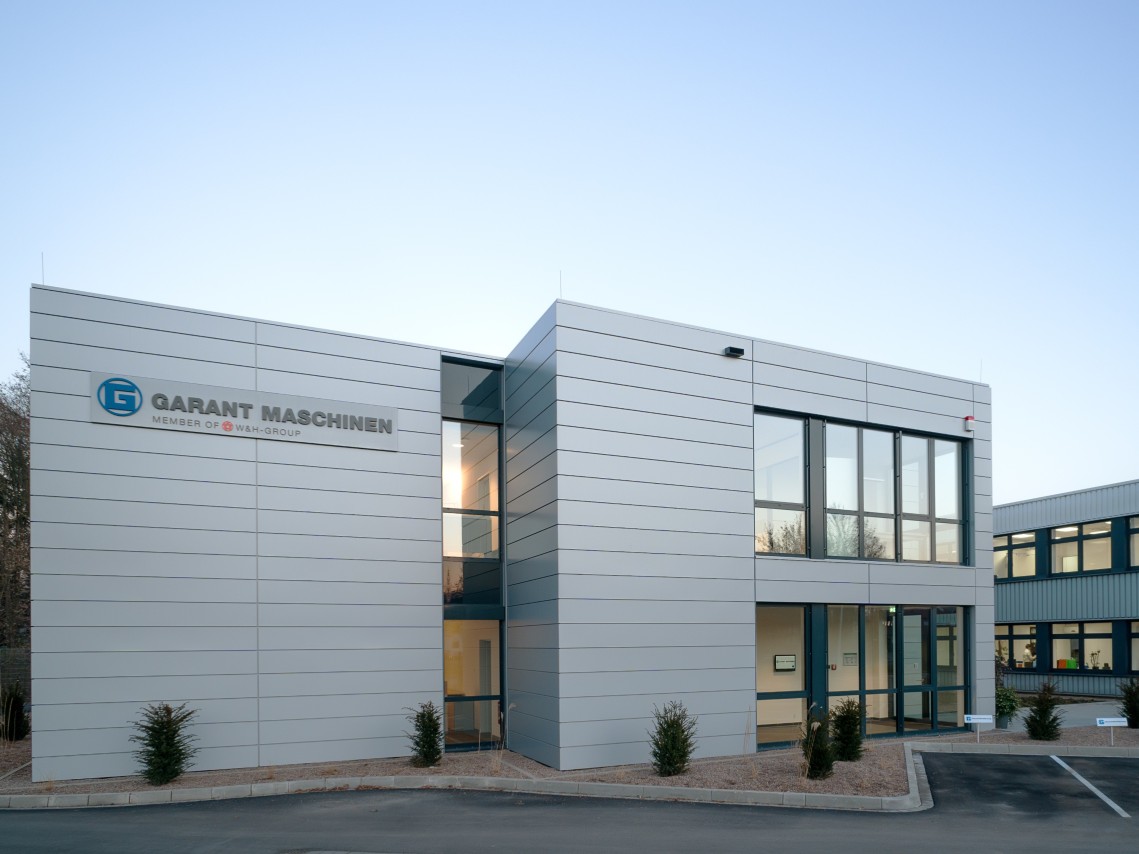 September 2016
GARANT is growing
Ten years ago 60 were working for GARANT, now in September 2016 GARANT has 105 employees.
The space in the office building is becoming tight now.
Since April 2016 a new building is being erected with a direct connection to the old one. On 736 sqm there is place for about 50 new workplaces. The new building also includes a basement for the house utilities, machine documents and technical drawings.
The building is built according to KfW-standards and as also in the old building "green electricity" and LED-lighting will be used.
Until now the construction work is on target, the bare brickwork is mostly completed and first workings in the interior were already done.
At the end of November the building should be completed. By the end of this year the construction department, the service, the purchasing department, the IT department and the shipping department will have moved into their new offices.
June 2016
GARANT at the drupa 2016
GARANT presented their products at the drupa - the global printing trade fair
The drupa 2016 was a big success for GARANT. The team of GARANT is glad of the high rush of visitors and the really good quality of the 440 conversations on the 11 fair days. "For our customers the format change on our highly modern block bottom bag machine TRIUMPH 2-T8 was very interesting. The format change can be performed within 30 minutes. For the customers this means that long changeover times can be avoided. "said Managing Director Dieter Schallenberg.