The GARANT technology opens the way to flexible packaging.
Paper bags & carrier bags, film carrier bags, large bags or machines from the printing and finishing sector: Our new or second-hand machines are real professionals in the production of precisely fitting packaging.
We love clever packaging solutions. Do you love them too?
With our machines, decades of know-how and first-class service we are always at your side. Please contact us.
Paper Packaging Solutions for Tomorrow
Meet us live on site at interpack 2023 and discover the world of GARANT MASCHINEN at our IN-HOUSE EXPO in Lengerich.
IN-HOUSE EXPO Lengerich
04 – 05 & 08 – 09 May 2023 | 10 a.m. - 3 p.m.
GARANT MASCHINEN, Gewerbepark Antrup 17, 49525 Lengerich
Live machine demonstrations of the top themes for the paper packaging market
interpack 2023 Düsseldorf
04 – 10 May 2023
Hall 12, Booth A39 | Düsseldorf Fairgrounds
Experience the topics that move the market
DISCOVER THE LATEST NEWS
MATADOR e.BAG is the next step towards a sustainable e-commerce business.
With the MATADOR e.BAG, we are launching a machine especially for the rapidly growing e-commerce market. It offers exactly the solutions for the challenges the market is facing, so fast packaging processes, returns and a growing awareness for environmentally friendly shipping are covered by it.
MORE INFORMATION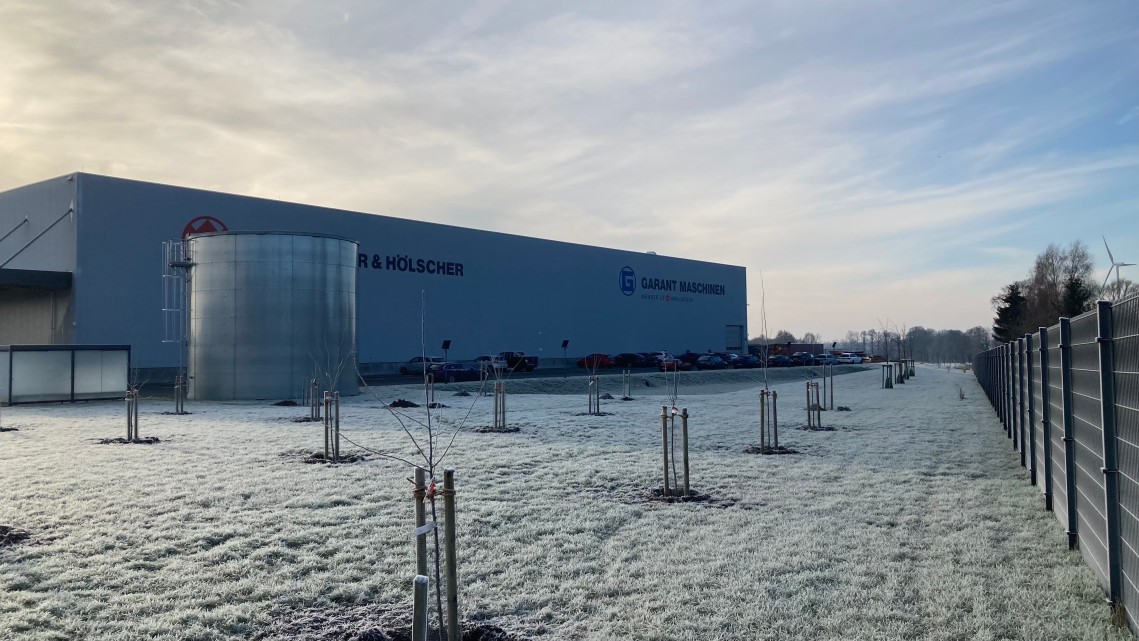 Variety-rich fruit tree meadow is created here
FRUIT TREES FOR IDEAS - GARANT'S SUSTAINABILITY COMPETITION 2022
The fact that we at GARANT have been living the topic of sustainability for years is shown by our regular Ökoprofit recertifications since 2011. Last year, we started an ideas competition among our employees to get even more suggestions for our sustainable working environment.
More information