The GARANT technology opens the way to flexible packaging.
Paper bags & carrier bags, film carrier bags, large bags or machines from the printing and finishing sector: Our new or second-hand machines are real professionals in the production of precisely fitting packaging.
We love clever packaging solutions. Do you love them too?
With our machines, decades of know-how and first-class service we are always at your side. Please contact us.
DISCOVER THE LATEST NEWS
MATADOR e.BAG is the next step towards a sustainable e-commerce business.
With the MATADOR e.BAG, we are launching a machine especially for the rapidly growing e-commerce market. It offers exactly the solutions for the challenges the market is facing, so fast packaging processes, returns and a growing awareness for environmentally friendly shipping are covered by it.
MORE INFORMATION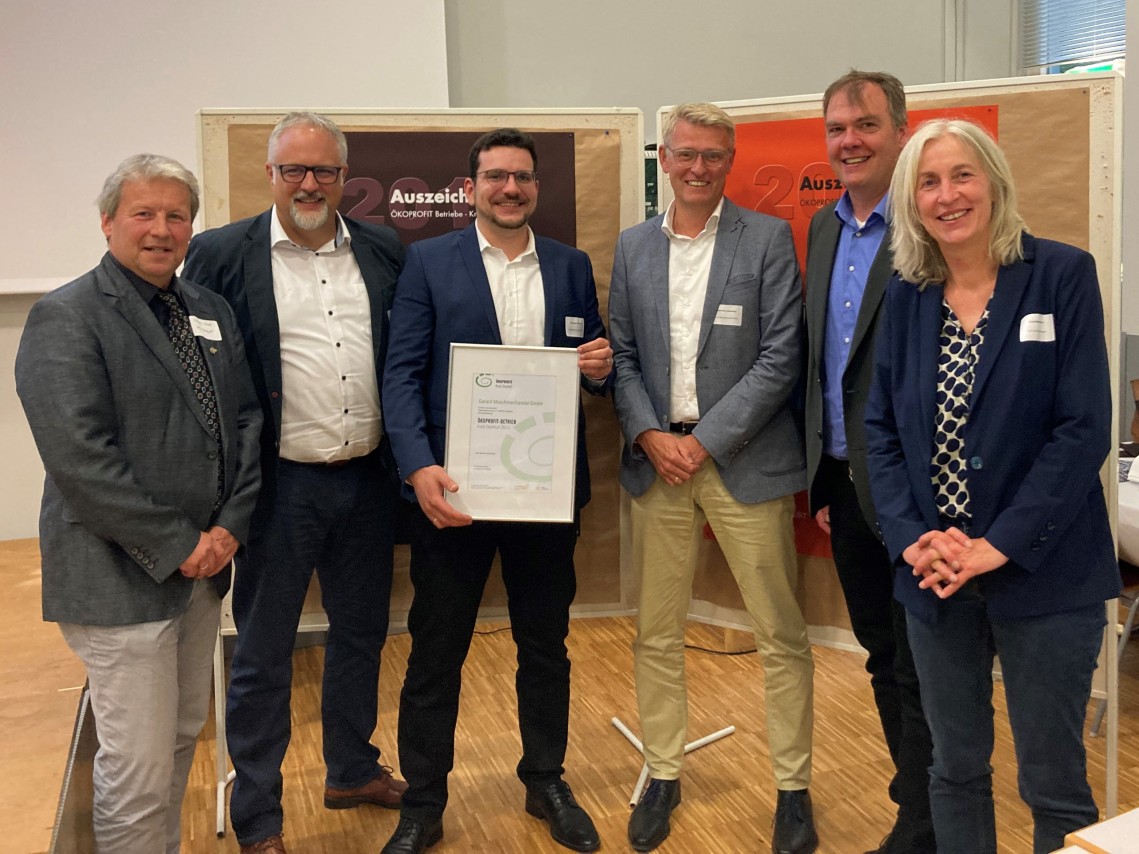 Handover of ÖKOPROFIT re-certification certificate
ASSUME ECOLOGICAL RESPONSIBILITY
For the fourth time, GARANT has been re-certified as part of the Steinfurt district's ÖKOPROFIT project and was able to receive the coveted certificate at the beginning of June.
ÖKOPROFIT is a cooperation project between the associated district of Steinfurt and the well-known economy with the aim of reducing operating costs while at the same time conserving natural resources (e.g. water, energy) and promoting employee satisfaction.
More information