Block bottom bag machines
Flexibility is our world.
All bagged properly: You will be enthused by the paper bags that come out of our systems. The presentation of a product decides its success on the market.
Whether a small paper bag, a large paper carrier bag, with a flat handle or a cord – we make everything look good.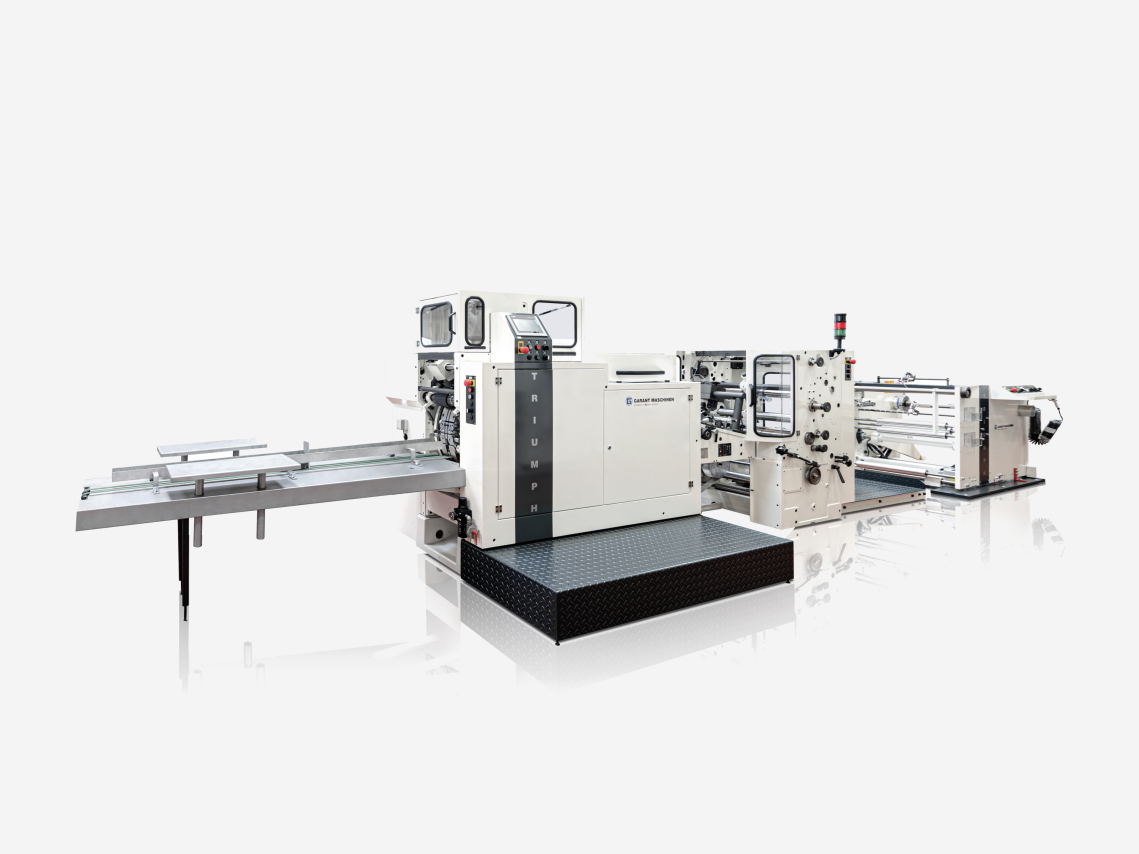 TRIUMPH S
Bag width:
60 - 120 mm
2.36 - 4.72 inch
Bottom width:
40 - 80 mm
1.57 - 3.15 inch
Cut-off length:
180 - 310 mm
7.09 - 12.20 inch
more information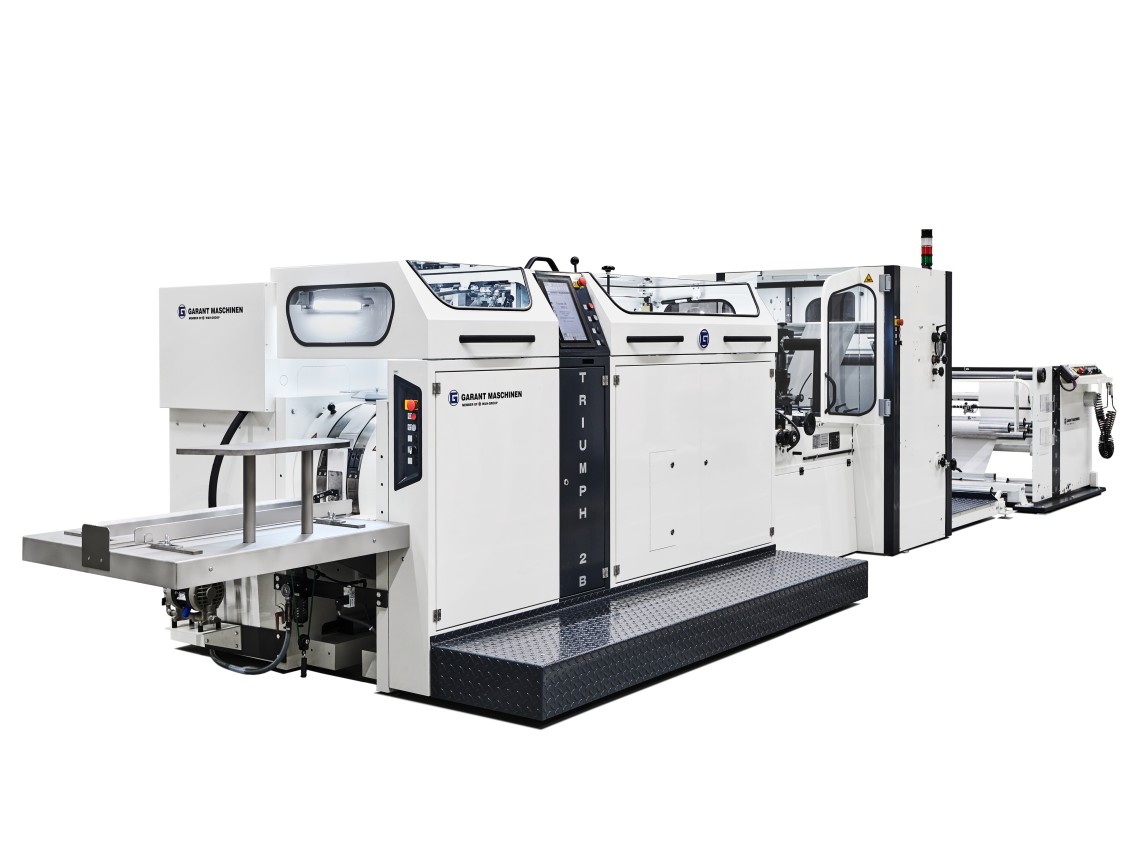 TRIUMPH 2B
Bag width:
70 - 230 mm
2.76 - 9.06 inch
Bottom width:
40 - 140 mm
1.57 - 5.51 inch
Cut-off length:
200 - 470 mm
7.87 - 18.50 inch
more information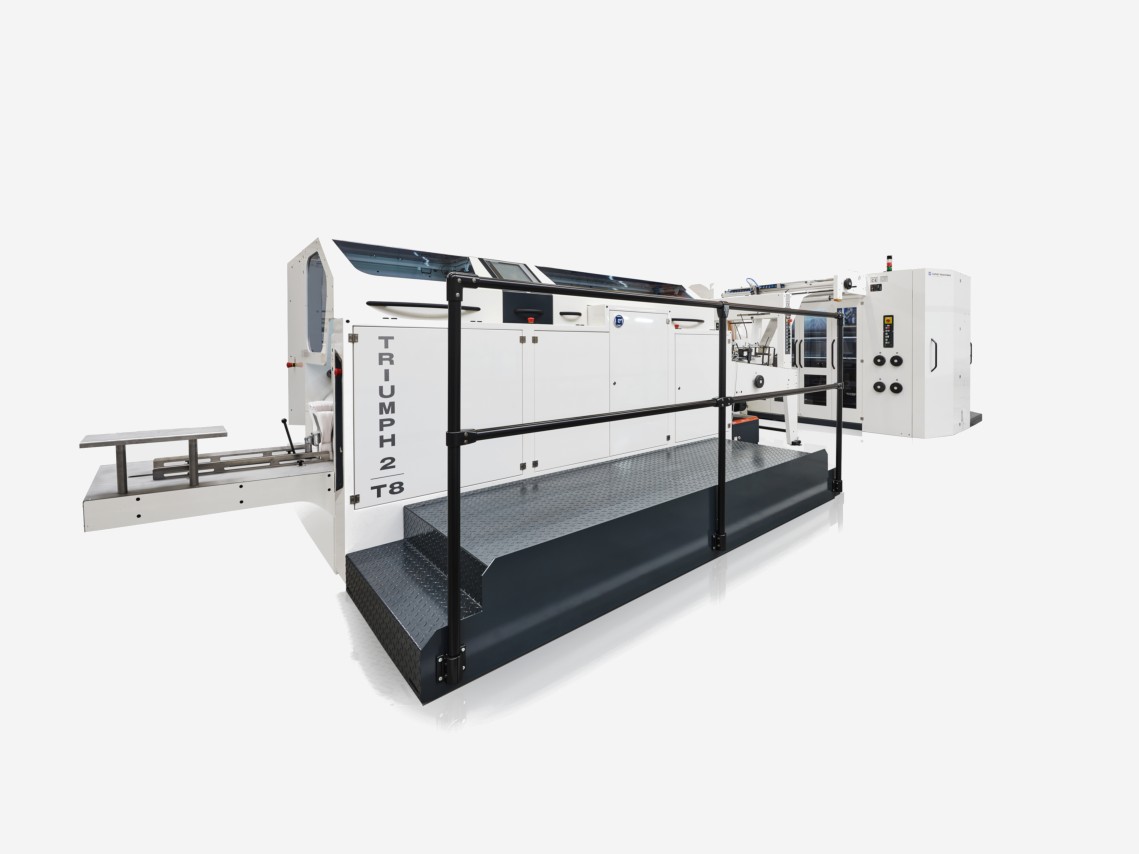 TRIUMPH 2-T8
Bag width:
80 - 280 mm
3.15 - 11.02 inch
Bottom width:
50 - 170 mm
1.97 - 6.69 inch
Cut-off length:
250 - 550 mm
9.84 - 21.65 inch
more information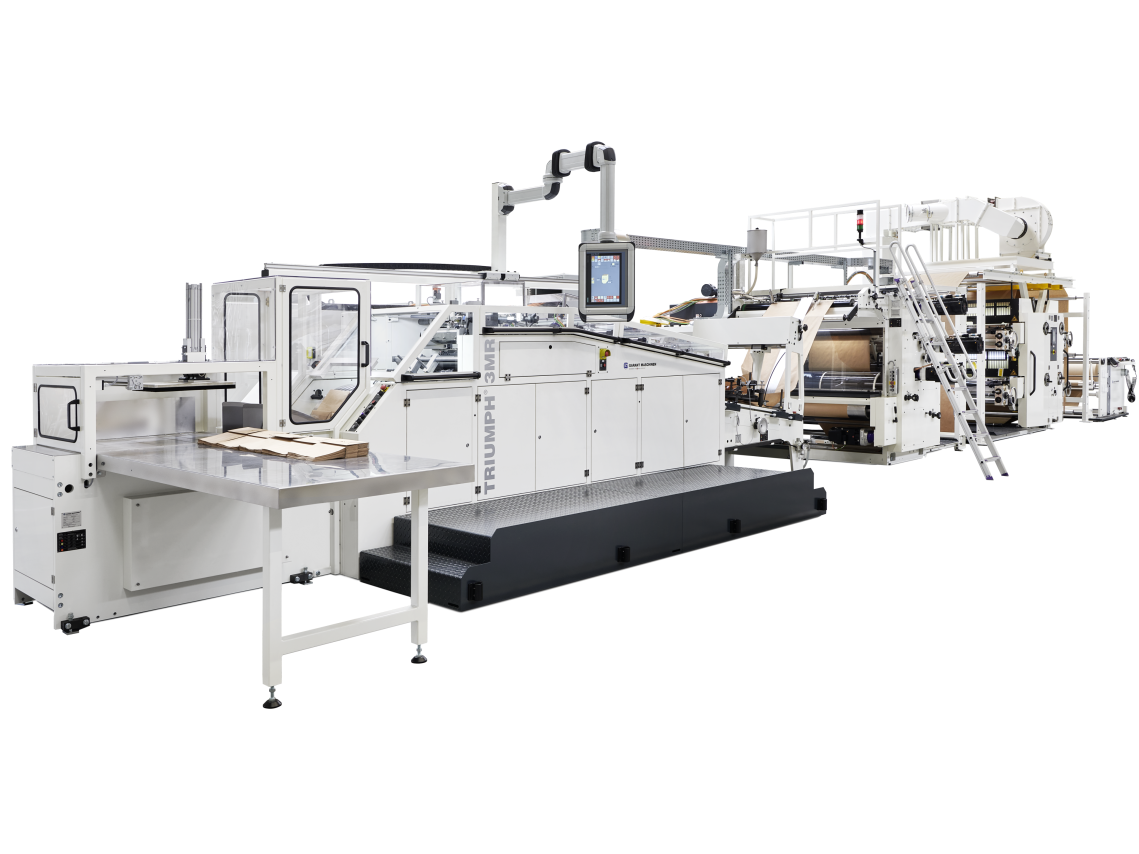 TRIUMPH 3 MR
Bag width:
105 - 320 mm
4.13 - 12.06 inch
Bottom width:
55 - 180 mm
2.17 - 7.09
Cut-off length:
240 - 650 mm
9.45 - 25.59 inch
more information
TRIUMPH 3G
Bag width:
150 - 320 mm
5.91 - 12.60 inch
Bottom width:
70 - 200 mm
2.76 - 7.87 inch
Cut-off length:
360 - 770 mm
14.17 - 30.31 inch
more information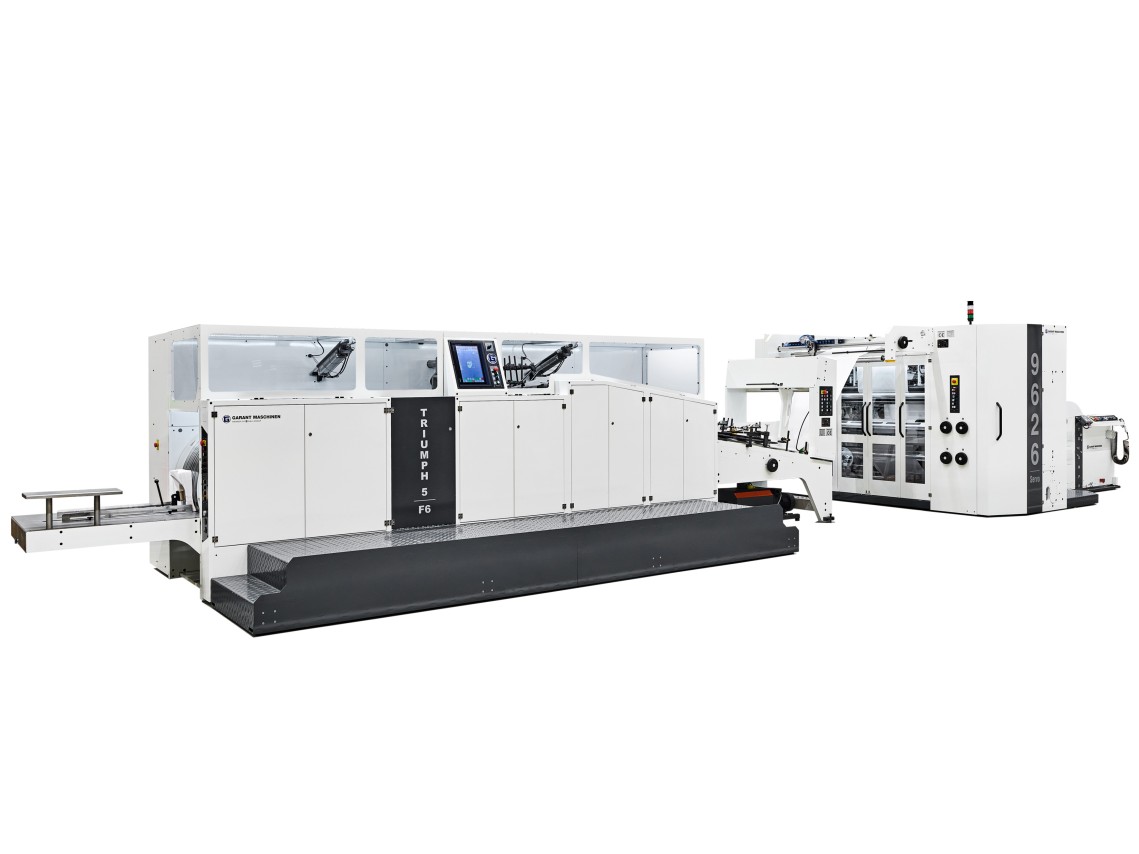 TRIUMPH 5-F6
Bag width:
180 - 460 mm
7.10 - 18.11 inch
Bottom width:
70 - 255 mm
2.76 - 10.00 inch
Cut-off length:
320 - 770 mm
12.60 - 30.31 inch
more information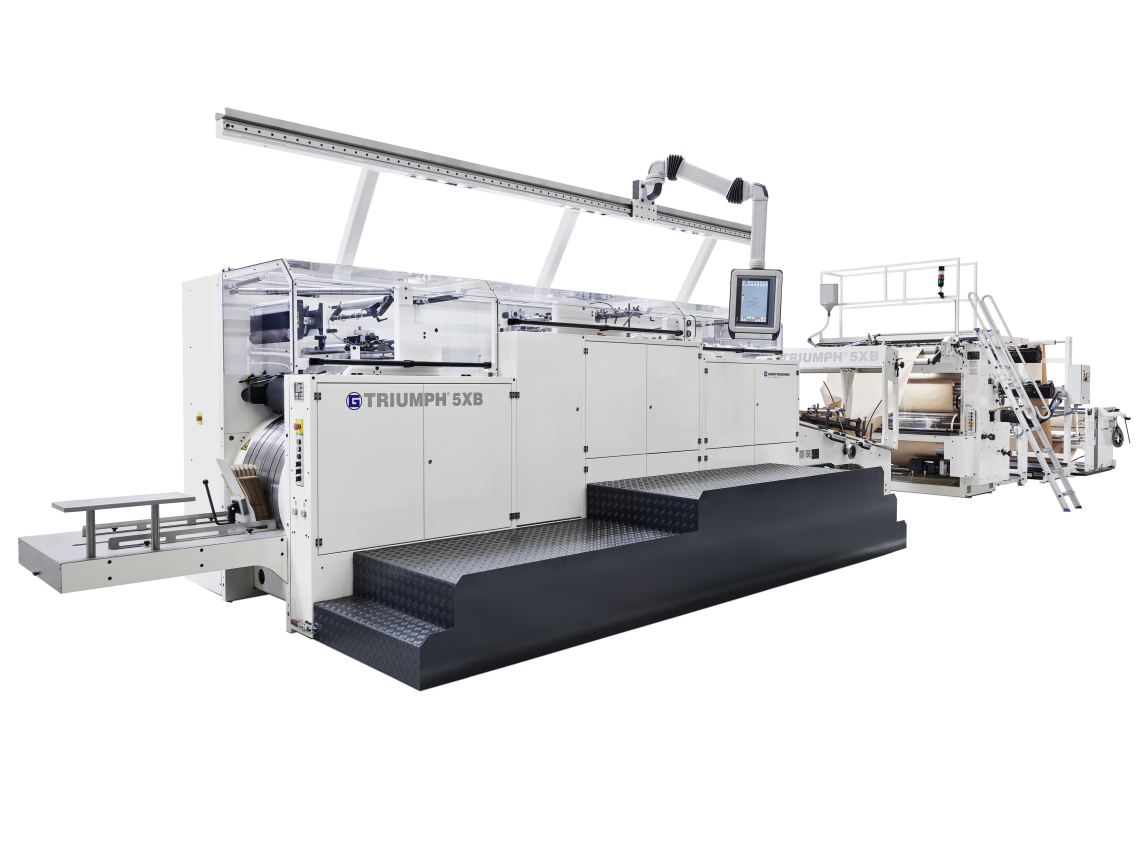 TRIUMPH 5 XB
Bag width:
320 - 540 mm
12.60 - 21.26 inch
Bottom width:
120 - 350 mm
4.72 - 13.78 inch
Cut-off length:
420 - 770 mm
16.54 - 30.31 inch
More Information