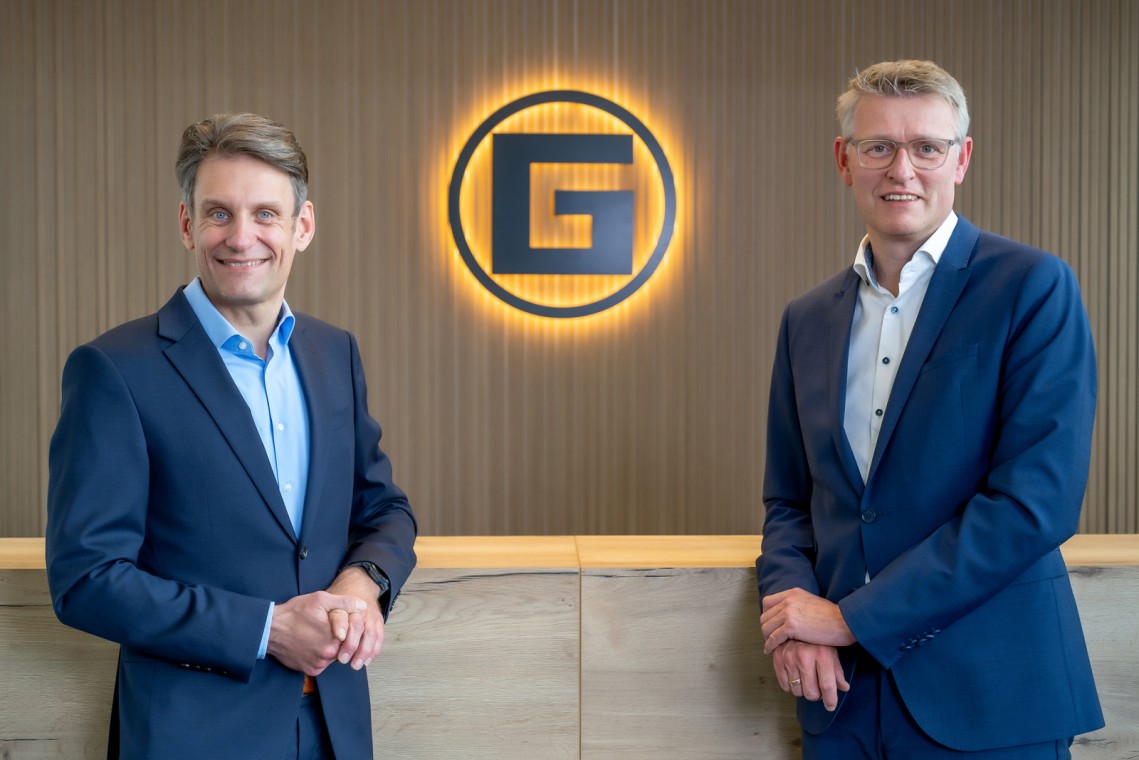 GARANT MASCHINEN Managing Directors (from left to right): Torsten Berding, Joachim Lintemeier
The Origin
Garant Maschinenhandel GmbH was founded in 1973 by Windmöller & Hölscher, a market leader in printing, converting and extrusion machines for the packaging industry. Since then, GARANT has been selling new and second hand machines for the production of flexible packaging worldwide.
The focus of GARANT´s work is on the production of new machines for the packaging industry, machines for the production of paper and plastic bags as well as machines for printing and finishing paper and film.
GARANT puts emphasize on flexibility. From small paper bags to representative paper carrier bags: paper bags are modern classics. Sturdy and versatile, they allow almost unlimited freedom for design ideas. Whether flat and satchel bags or block bottom bags, GARANT has the right machine.
A further area of competence is the trade with second hand machines of our parent company Windmöller & Hölscher, also based in Lengerich. Flexographic printing machines, finishing machines and large bag systems are particularly worth to metioning here. These are reconditioned and repaired by our employees at the customer's request.
Garant Maschinenhandel GmbH has developed into one of the world's leading suppliers in these two areas.
If you are planning for the long term and emphasize on the importance to state-of-the-art technology, GARANT is the ideal partner.
Your advantage: You buy your complete service package from us. From the first consultation until the installation, from the technical service of our site up to and the training of your employees. We will do everything to ensure smooth operation.
Wherever you as our customer operate your machines, we try to optimize your working processes. The concept of offering goods and services in labour-saving packages, which GARANT can provide, was the inspiration for the company motto "easyWorking by GARANT".
Join our service technician Max through the company
Easy Working at GARANT
Why do we offer second hand machines? Because it makes you first.
Easy Working is a working method that we have developed to make your daily work as efficient and relaxed as possible while always achieving perfect results.
Easy Working means: We weight the balance between what is technically feasible and what makes economic sense. If a used machine is still in perfect condition, we carry out the necessary overhaul work before we resell it to you. Other machines are repaired or retrofitted to meet current requirements.
The only yardstick is your specifications about the possible size of your investment and the performance data of your production. Easy Working means that we listen to you first and foremost. We listen to your wishes, analyse your needs and develop a concept. Then we examine which components we can use to put together a system that meets your requirements as closely as possible.