The GARANT technology opens the way to flexible packaging.
Paper bags & carrier bags, film carrier bags, large bags or machines from the printing and finishing sector: Our new or second-hand machines are real professionals in the production of precisely fitting packaging.
We love clever packaging solutions. Do you love them too?
With our machines, decades of know-how and first-class service we are always at your side. Please contact us.
DISCOVER THE LATEST NEWS
MATADOR e.BAG is the next step towards a sustainable e-commerce business.
With the MATADOR e.BAG, we are launching a machine especially for the rapidly growing e-commerce market. It offers exactly the solutions for the challenges the market is facing, so fast packaging processes, returns and a growing awareness for environmentally friendly shipping are covered by it.
MORE INFORMATION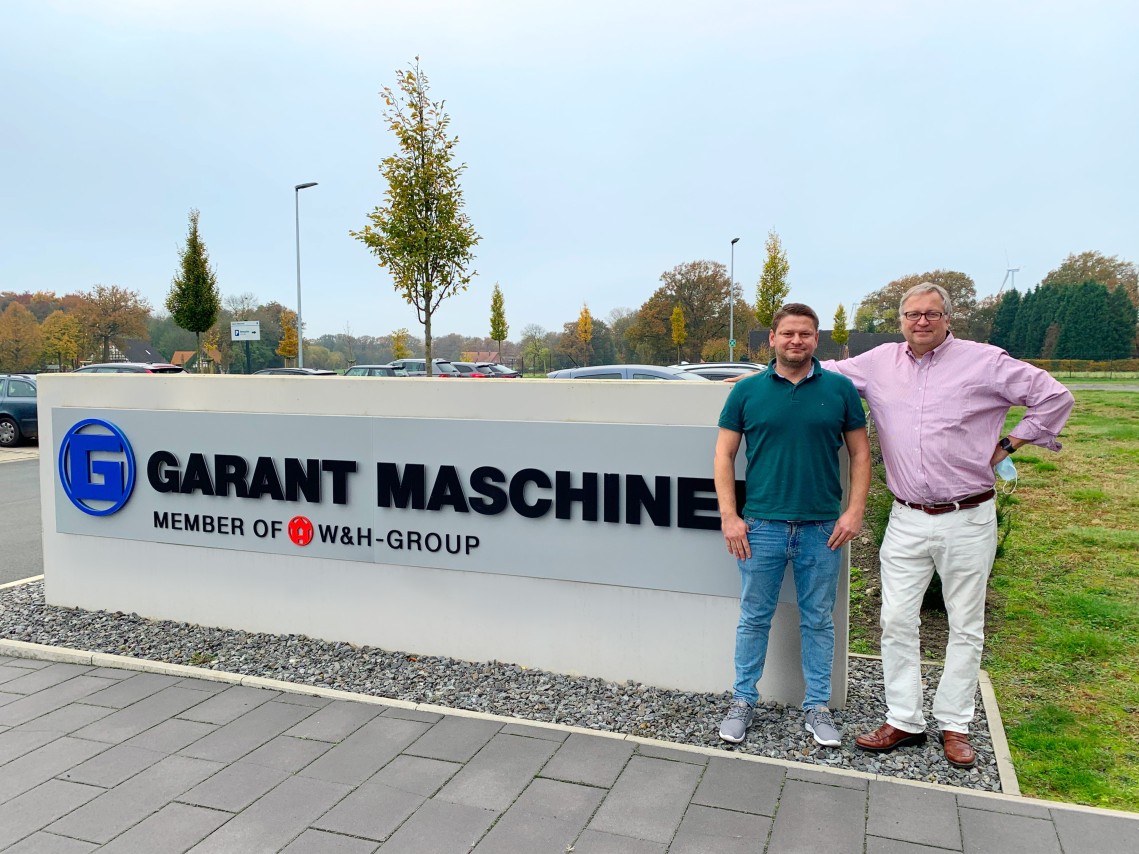 GARANT EXPANDS PRESENCE IN NORTH AMERICA; Vladimir Unruh to Build and Strengthen Service Structure
GARANT is expanding its presence on the North American by opening a sales and service office at W&H headquarters in Lincoln, Rhode Island, USA.
More information